Film by
Kerstin Blätterbinder, Lisa Gierlinger, Lukas Mathä, Victoria Wolfersberger
My big fish must be somewhere.
---
The 3D animated short film Fish for Life is based on Ernest Hemingway's novel "The Old Man and the Sea". The film shows an everyday life situation of an old fisherman. He is at a point in his life where he doesn't know what to do. Therefore, he loses himself stubbornly and obsessively in his work, only to reach an impossible goal. This associated stubbornness and obsession bring the fisherman to his limits. The animated film Fish for Life takes up this socially entrenched problem.
Awards
4 Awards
6 Nominations
24 Official Selections
Concept Art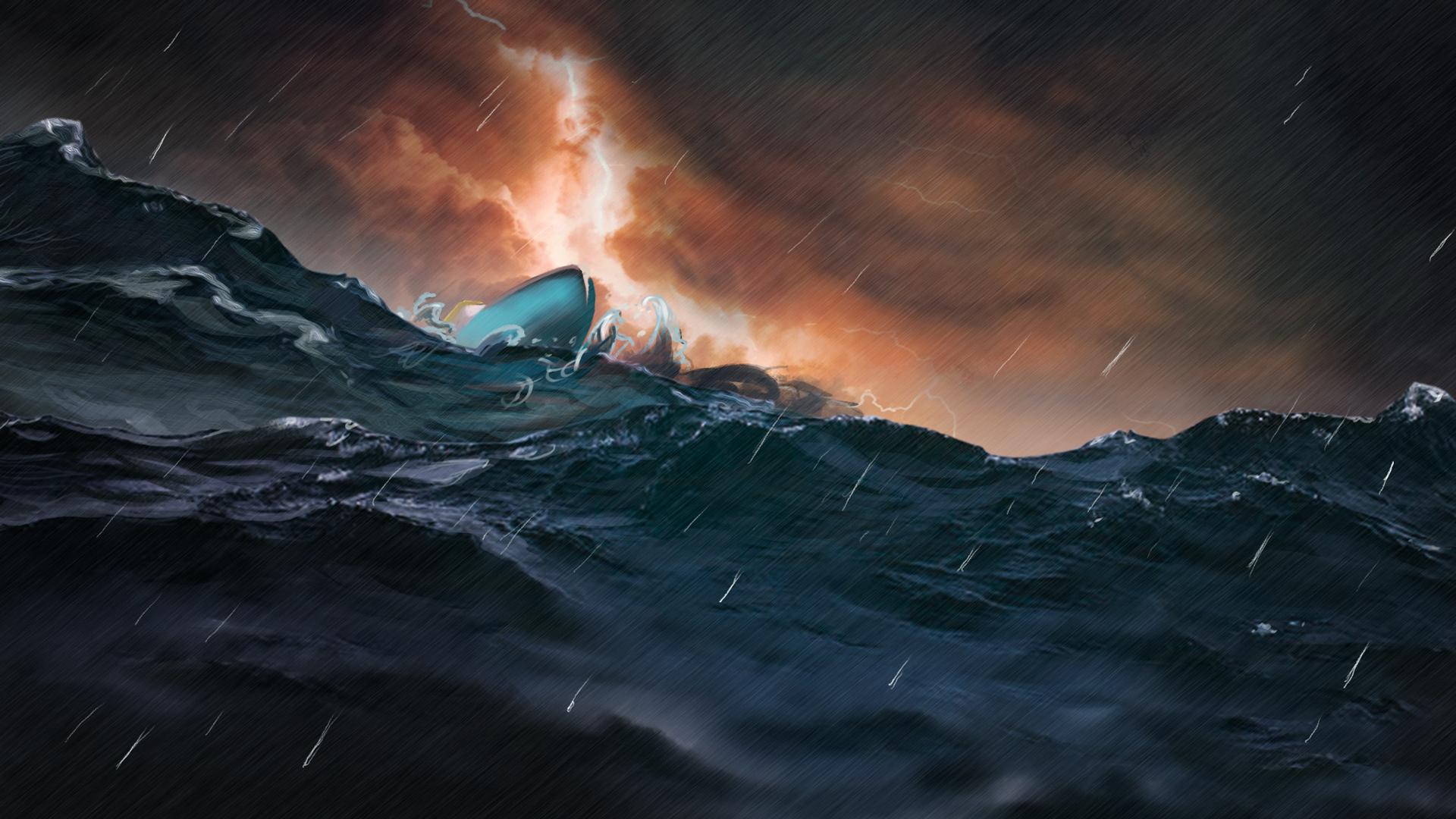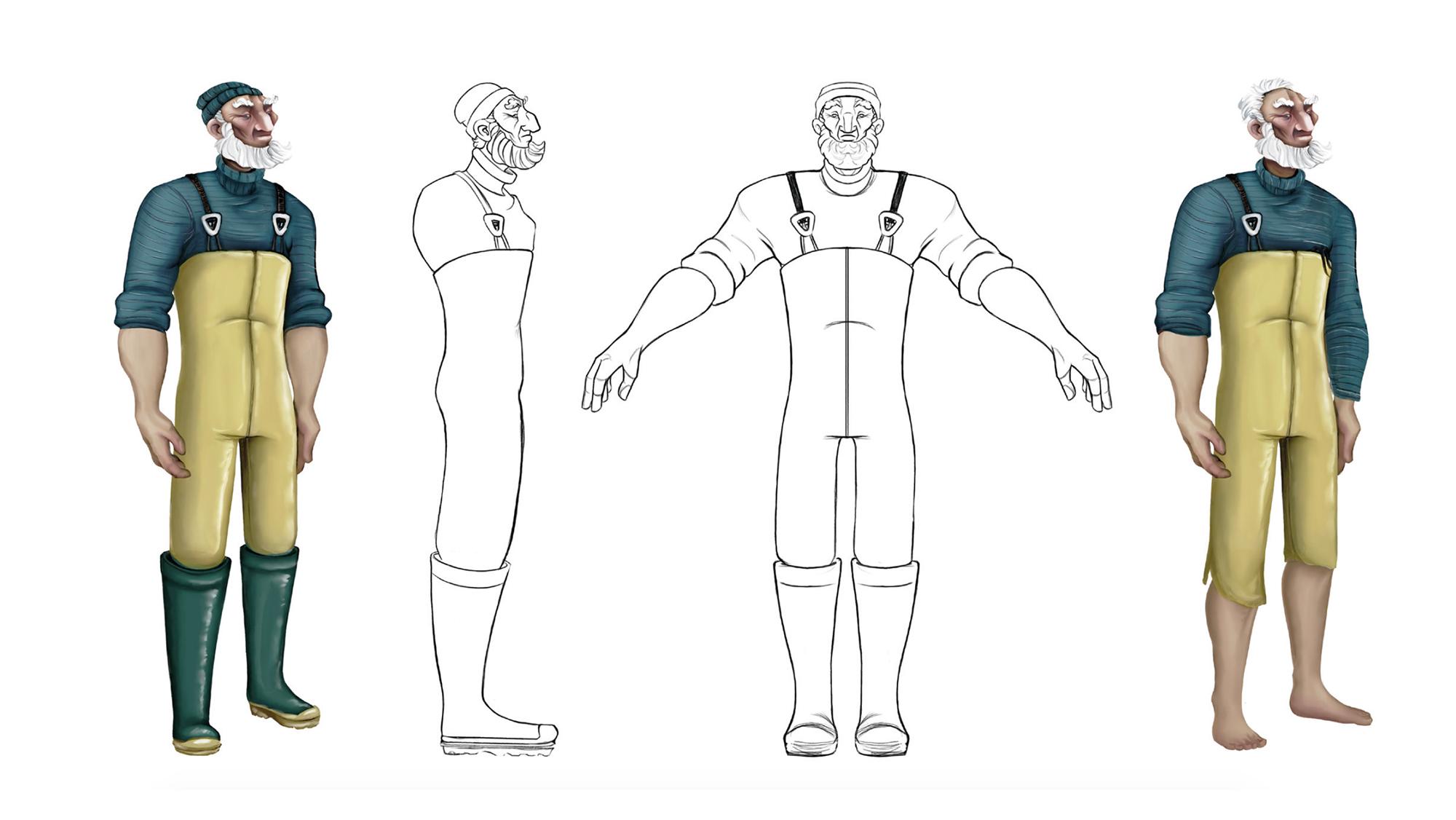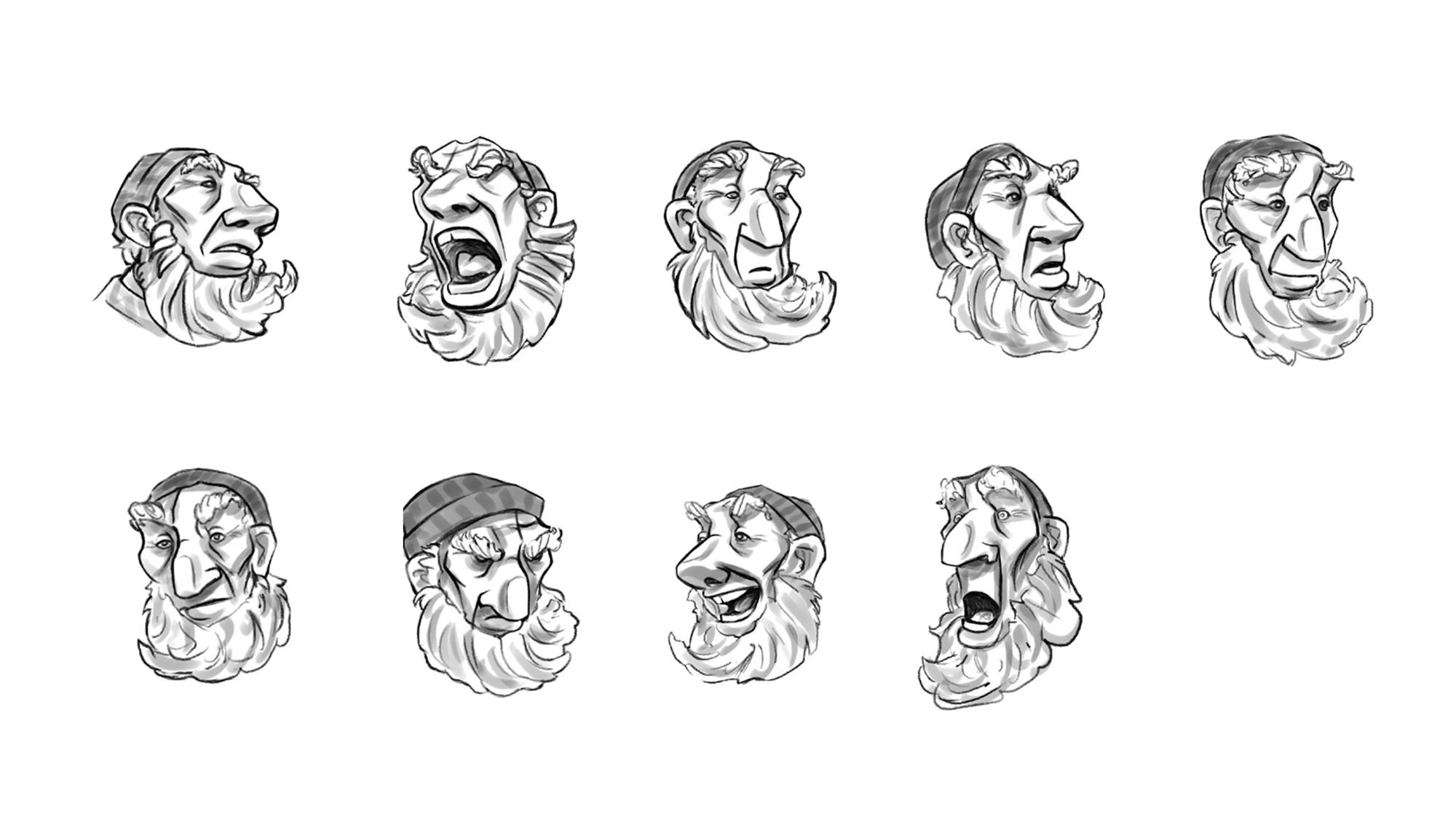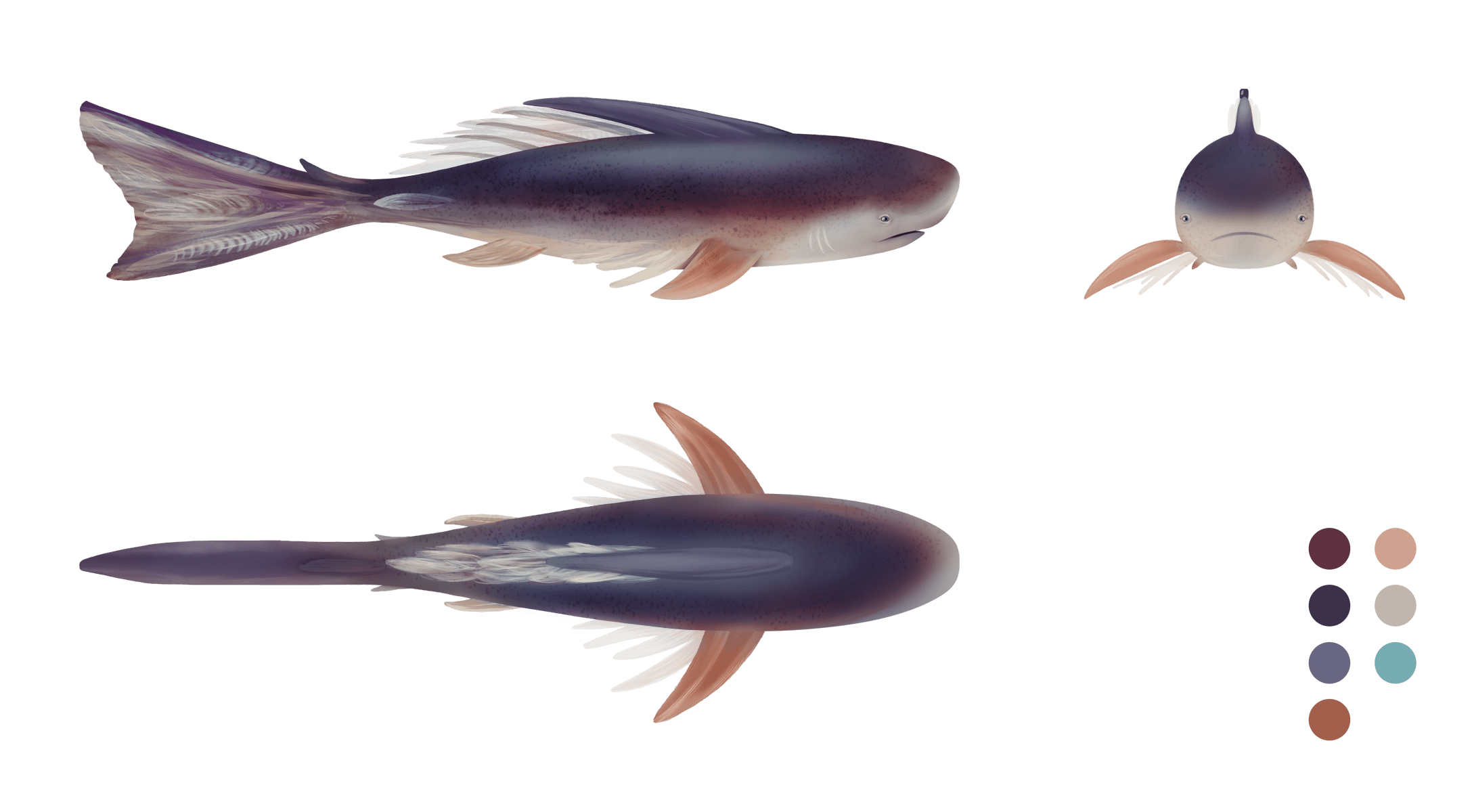 3D-Model Shading
Sculpting: ZBrush
Modelling & Animation: Autodesk Maya
Rendering: V-Ray
Texturing: Substance Painter
Compositing & Editing: Nuke, After Effects, Premiere Pro
Character Animation